RECS is pleased to welcome a new member: the Clean Energy Buyers Institute.
The Clean Energy Buyers Institute (CEBI) is a nonprofit organization focused on solving the toughest market and policy barriers to achieving a carbon-free energy system, in collaboration with policymakers, leading philanthropies, and energy market stakeholders. Our vision is customer-driven clean energy for all. We are clean energy experts, researchers, large energy customers, clean energy providers, NGOs, and philanthropies — coming together to solve clean energy's toughest challenges. CEBI's Next Generation Carbon-Free Electricity Procurement Initiative (NextGen Initiative) aims to expand the menu of carbon-free electricity procurement options available to clean energy customers to help customers optimize the decarbonization impact of their procurement decisions and accelerate systemic grid decarbonization. The NextGen Initiative works to accomplish this by driving four key evolutions across the voluntary market system: enriching energy attribute certificates with new attributes, expanding granular data access for these new attributes, introducing new customer leadership goal setting and recognition programs, and updating greenhouse gas accounting frameworks.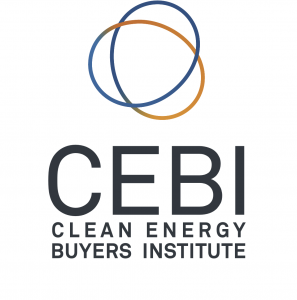 RECS is excited to have CEBI on board and to be collaborating with them in the years to come.