RECS International is very pleased to welcome a new member: Caely Renewables.
Caely Renewables is a solution driven company with a strong focus on the environment. We believe that fighting climate change is the greatest challenge of our time. We help our clients to reduce their carbon footprint and increase their sustainable energy consumption, this enables them to meet their environmental goals. We do this by actively advising and executing environmental commodity transactions.
 Within this young and dynamic market, Caely's team boasts a wealth of experience and is committed to becoming the go-to knowledge leader and actor within the environmental commodity space. From our headquarters in Amsterdam we are gearing up to expand our operations into Europe.
Visit www.caely.com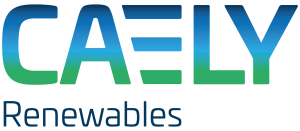 We are pleased to have Caely on board and we look forward to be collaborating in the years ahead.